Mandell Couture
Ethereally beautiful peach chiffon dress by 'Mandell Couture'. Very much in the style of John Bates for Jean Varon, this exquisitely beaded, sequined and rhinestone studded bodice is the focal point of the gown - especially with the dipped empire waistline and the scalloped neckline. Although unadorned, the skirt section is equally stunning, with a concentration of draping in the back to give a slight train effect with the fine chiffon. Romantic and strikingly unusual...
Measurements:

Bust 34" - Underbust 28" - Hips 40" - Length 56"

Fabric:

Chiffon (probably silk but no content given) with a synthetic lining.

Flaws:

Slight damage to the fabric covering the zip (it must have got caught up at some point). Very tiny scattering of microscopically small holes just under the bust. Very faint 'shadowing' on the top layer of chiffon in the back which my camera couldn't pick up. I haven't spotted any missing beads or sequins so far! Sold as vintage.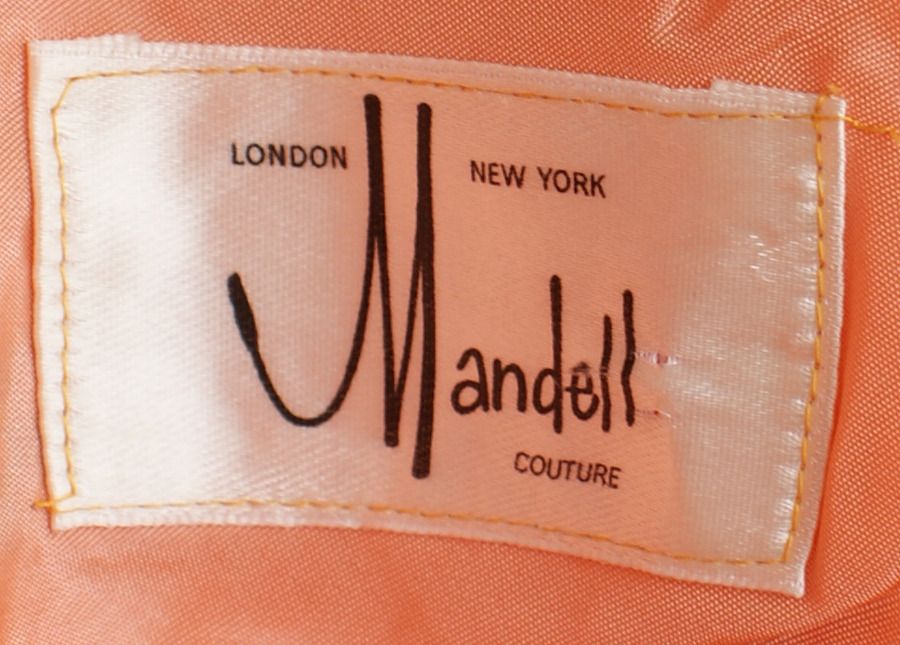 £55 £27.50
Please with any questions