Kahniverous by Jane Kahn
Super stretchy tube dress by the legendary Jane Kahn. Originally one half of punk designing duo Kahn and Bell, and hailing from Birmingham, Jane Kahn was a major force in the club scene of the time. Kahn and Bell clothes were worn by Duran Duran, Tik and Tok and even the Bucks Fizz girls. After moving to London, Jane set up her own label Kahniverous and sold out of the now legendary Hyper Hyper store in Kensington High Street.
This dress is really extraordinary and quite a feat of engineering. Off the body, it's a tiny little thing, but the fabric is drawn through with elastic all over and it stretches to hug every curve (but, unlike lycra, the texture of the fabric does wonders for any bumps). The fabric is still fully stretchy and shows no sign of the ravages time usually takes on elastic. This is really a rare and wonderful piece of Eighties clubwear fashion history, her clothes really don't appear very much at all.
Measurements:
Ridiculously stretchy so measurements are impossible. Shown on a size UK8-10 mannequin but will fit up to a UK12 comfortably
Fabric:
Synthetic with elastane
Flaws:
No stains, holes or damage to the elastic. The dress needs to be kind of 'peeled' apart as you put it on (I think it's the effect of the stretch) but this is perfectly normal. Sold as vintage.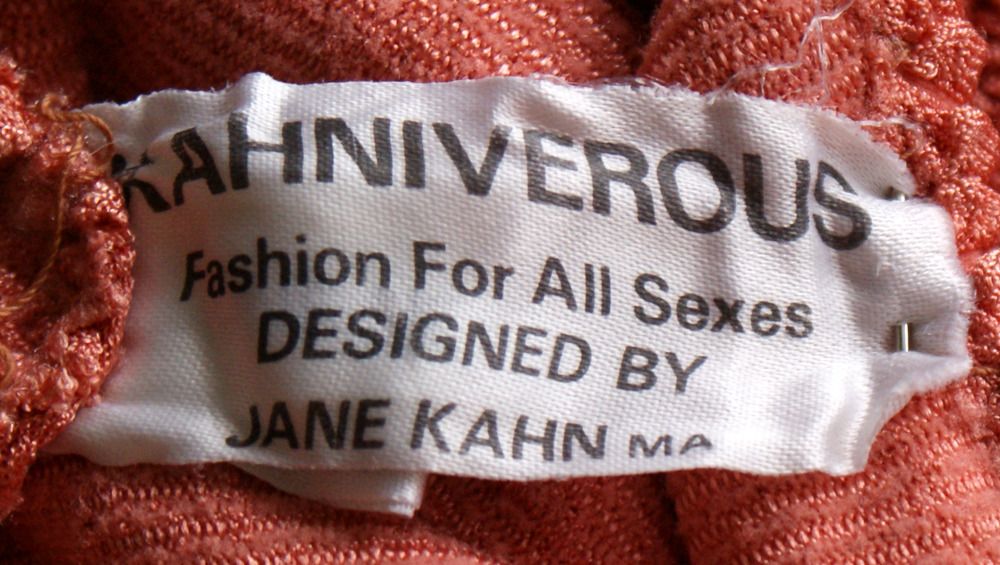 £125 £62.50
Please with any questions