Foale and Tuffin
Superb example of the early Seventies aesthetic of Marion Foale and Sally Tuffin. In the Sixties, their look was one of the finest example of 'mod', with clean lines and bold op-art inspired fabrics and symbols. But in the early Seventies, the look softened considerably, with the use of Liberty cotton fabrics and luxurious velvets in loose, romantic silhouettes.
This dress is a simple kaftan in a lush emerald green panne velvet, with a hint of a moiré effect in the bodice panels. In a photograph of Marion and Sally and their staff members, the girl on the far right is wearing the same style of velvet kaftan. Foale and Tuffin pieces are rare enough, but such a superb example of their bohemian aesthetic is even rarer!
Measurements:

Bust 35" - Hips 38" - Length 55"

Fabric:

Panné velvet

Flaws:

One mark on the cuff on one sleeve. There's been a mend to an L-shaped tear near the hem. Some irregularities to the velvet consistent with age and the fabric. Sold as vintage.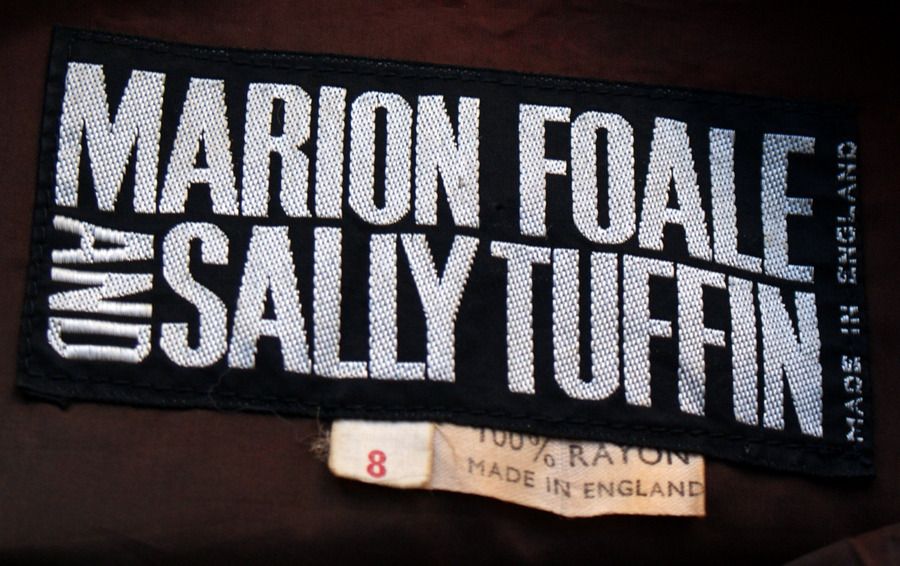 £145
Please with any questions