Yves Saint Laurent
Yves Saint Laurent is one of my favourite shoe designers of all time, but I have to finally admit that these incredible platform shoes are a smidge too big for me. Which is my loss and your gain, because they are AMAZING. The black is perfectly highlighted by the red heels and platform soles, and the little peeptoe is adorable. Chic Glam Rock...
Measurements
I would say they are approx UK7
Length of insole 10¼" / 26.03cm - Insole Width 3" / 7.6cm - Platform ¾" / 1.9cm
Heel height 3½" / 8.89 cm
Fabric
Leather
Flaws
Superficial marks and slight discolouration, mainly around the heels,
which doesn't affect wearability. Sold as vintage.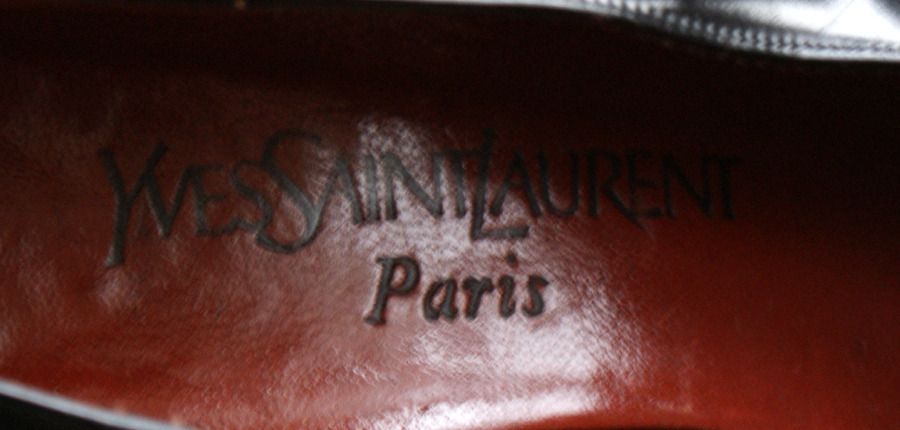 SOLD